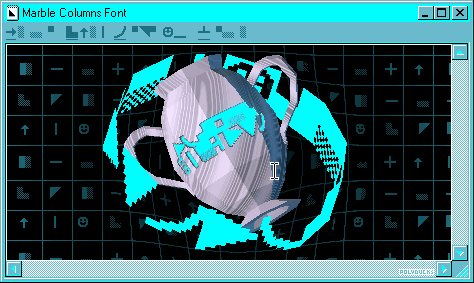 "Marble Columns Font" - Graphic Drawing Textmode Font
Marble Columns - a new textmode font!
---
Overwhelmed with working out new software? Not quite sure where to start with textmode art? Marble columns has been built to remedy that, allowing users to type their art directly into notepad or their editor of choice.

It's literally just a font that you drag into your fonts folder.

The block characters are mapped directly to the keyboard, replacing the text characters with shiny new 1bit blocks.

Attached are some images I've made with the font, as well as the cheatsheet included in the zip folder for working out which key to press.

I hope you enjoy it!

-PD

Get "Marble Columns Font" - Graphic Drawing Textmode Font